Many people refer to the end times as the Apocalypse or the time of the Apocalypse. The end of the world prediction was made by researchers in 1973 - using the programme "World One" an Apocalypse Computer where its final prediction was given: "At around 2020, the condition of the planet becomes highly critical". END OF THE WORLD: The apocalypse will begin in 2040, this was its claim. But could it be absolutely wrong? Is there another threat coming to destroy the world? Something forged out of pure Evil and Darkness? How the Apocalypse begins will shock you.

The Apocalypse Begins with a Dream...

Lucid Dream Date: September 21, 2011

Late one night, I fell into a deep slumber.

I was awaken inside a lucid dream.
I looked around, I couldn't believe what I was seeing!
I was inside a Masonic building, and there was a meeting occurring. To my surprise I saw what seemed like a hooded cult gathered around a large marble black table. There were around 5 to 6 humans surrounding this table. I remember this dream vividly because to this day what It told me still remains a mystery.


I got closer, and closer, to the table.

They started to become suspicious.

IT BECAME SCARY:

The hooded cult started to chant in a language I did not understand. They spoke words that I never heard before, almost like a magical chant but even more Evil. Then, suddenly, they stopped and said "there's a presence here" that presence was SP. I was watching them from afar while inside this dream-nightmare realm.

APPROACH WITH CAUTION:

I quickly hid, even though I knew this was all a dream I wanted to know what this cult was hiding, what exactly was that object placed on the table? My curiosity rose.
Since I was aware this was a Lucid Dream I changed my clothes to black to blend in with the dark surrounding. It worked, I was not detected.

They started to speak normal again.

In a language I could understand well they spoke words.
It was a very simple eerie message to hear.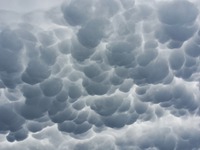 "It is decided, we will be using this book to bring the end.
PAUSE

Everything in it will be used to do our evil."
After saying these sentences, The Brotherhood all bowed their heads in agreement.

I LISTENED TO WHAT THEY SAID . . .
I immediately was taken back, I was questioning myself.
Is this Real? How Is this a Lucid Dream if they are taking about the Apocalypse? I need to wake up. I must wake up.
THE OBJECT IN THE TABLE

It was a book!
THE MYSTERY

They all looked at the book that was perfectly in the center of the table.
One by one, the cult started to disperse and leave the room.

IT DEEPENS
I was now inside this Masonic building all to myself. I could feel there were no presence near me or above me. I was free to do whatever I wished while inside this pristine room.
I went straight to the table, and took a look at what I knew was the object of their interest.
I was in shock! I couldn't believe what I was seeing.
It was a Bible!
The Bible! I said, why is there a Bible here?
I grabbed it and opened it to see if it was different on the inside. It wasn't. It was a KJV Bible.
NOTE: The King James Version, which was published in 1611 and is still going strong.
Apocalypse computer predicts end of the world - and it's just a few years away . . . - and it's wrong because it did not factor in: EVIL.

KING JAMES IS A BIBLE WITH APOCALYPTIC MYSTERY!

To begin with, most KJV Bibles have 39 books in the Old Testament, all originally written in Hebrew.
The King James Version (KJV) is regarded as one of the first English translations of the Catholic Bible
Why doesn't the Catholic Church recognize the King James version of the Bible? I heard that one was the most accurate.
Since the late 19th century, progress made in Scripture scholarship has produced versions of the Bible that challenge the previously undisputed prominence of the King James Version. Specifically for Catholics, the King James Version follows the Protestant pattern of not including the Deuterocanonical books of the Old Testament that are recognized by Catholics: Tobit, Judith, Wisdom, Sirach, Baruch, 1 & 2 Maccabees (as well as portions of the Books of Esther and Daniel). Readings from these books appear in the Catholic Lectionary at various times of the liturgical year. Likewise, these books contain references to concepts that are familiar to Catholics but rejected by Protestants such as prayer for the dead and intercessions of saints and angels.

The King James Version is not accepted by the Catholic Church. Primarily because it is translated to fit Anglican theology.
The King James Version of the Bible is a great translation and has helped countless thousands of people to find and know God, to receive his gift of salvation, and to effectively serve him and his people. The Bible was beautifully written by some of the best scholars of the day and its reputation as fine literature is deserved.
Some Christians today maintain that the KJV is the superior English translation. Some Christians and churches are so enamoured with the KJV that they refuse to use, or give credit txo, any other translation.
The KJV uses many archaic words: words such as jangling, subtil, privily, and holpen, etc. And it uses archaic expressions and phrases that are unfamiliar to modern readers.

The fact that the KJV uses the word "unicorn" nine times (see here and here), and "satyr" twice (Isa. 13:21KJV; Isa. 34:14KJV), is also problematic, as unicorns and satyrs are regarded as mythological creatures rather than the real animals, wild oxen and goats, that are mentioned in the Hebrew Bible and in more contemporary translations.
SATYR was a demon goat, hence the "dancing".

And Satyrs shall dance there. Isaiah 13:21

The Unicorn was a horse with one horn regarded as a Pre-Flood animal.

His glory is like the firstling of his bullock, and his horns are like the horns of unicorns: with them he shall push the people together to the ends of the earth. Deuteronomy 33:17

The Planet Illusion Ends And A Reign Begins.



Nibiru will break the Planet Illusion the world has been indoctrinated to believe, because when It arrives, It won't be Debris of the Solar System but an Unidentified Flying Object.

Reign: the period during which a sovereign rules
NIBIRU IS NOT A PLANET . . .

"NIBIRU is due for a devastating pass of the Earth, but not as soon as has been claimed, a seasoned researcher declared not long before he died."
War, famine, and natural disasters...these are the signs of the times that we live in. Today's headlines could have been pulled directly from the book of Revelation in the Bible. The Bible predicted that all of these events would occur in the years leading up to an event commonly known as the Apocalypse. UFO's are related to Bible scriptures.
"AND THEN SHALL THAT WICKED ONE BE REVEALED."
IN THE FLAT EARTH MODEL .

The Nibiru theory emerged in 1976, when writer Zecharia Sitchin claimed two ancient Middle Eastern cultures, the Babylonians and Sumerians, told of a giant planet called Nibiru that orbited the Sun.
It (Niburu) is not a Planet but a Giant Spaceship.
Mr Sitchin came up with the conspiracy theory after claiming to have deciphered Cuneiform writing on ancient Sumerian tablets.
NIBIRU/PLANET X and FLAT EARTH!

On October 23 2017, The "Dragon" has now arrived and is fully visible in our skies.

It looked just like our sun, it wasn't a planet and it looks to me like a miniature sun.


It's orange hot! Debris-filled tail mediorites and a dust cloud.
GELZEL DREAMT OF NIBIRU:

June 26, 2016. I had a dream of the Apocalypse this dream was just so scary. This dream scared the life out of me, I dreamt of a Planet (X) and it was near to the Earth. I don't know if we were being invaded by this Planet (X) or not all I know is missiles were launched right at it on the President's order.

IS THE BEGINNING OF THEIRS
Apocalypse: Flat Earth Takeover



NOWHERE TO HIDE. NOWHERE TO ESCAPE TO.

EVEN IN SPACE.

The Flat Earth begins and ends with Scripture. While the evidence continues to mount, and has, for the flat earth, I must begin by saying, "the Scriptures told you so."Just like so many people have been deceived regarding evolution, the big bang, and heliocentrism, so to have many been duped into believing that we are on a spinning ball. The ramifications of these lies have wide sweeping effects upon every sphere of life and society. I would like to begin with the most controversial verse in Isaiah.


"It is he who sits above the circle of the earth, and its inhabitants are like grasshoppers; who stretches out the heavens like a curtain, and spreads them like a tent to dwell in" Is. 40:22
READ ▶ FLAT EARTH MODUS OPERANDI

THEIR ARRIVAL / THE DECEPTION

Aliens are our creators and the world we live in (the simulation) is under their control, and the Dome Earth we inhabit is our habitat they've created for us.




THE INVASION IS ONLY


THE BEGINNING OF THE APOCALYPSE.





BUT FIRST.
A TEST FOR THE WORLD . . .

Mysterious interstellar 'Oumuamua' object could be a solar-powered alien probe, Harvard scientists say

Is solar system's first 'tourist' a spaceship?!

Ever since it was first spotted in 2017, the interstellar asteroid known as Oumuamua, meaning "scout" or "messenger" in Hawaiian, has garnered much interest among astronomers and the public. Its origins, composition and shape have grabbed peoples' imaginations. Now a forthcoming study from Harvard University researchers make the bold claim that the object is actually an alien spacecraft - or a "light sail" of alien origin.