Our genetic information is stored in 23 pairs of chromosomes that vary widely in size and shape. Chromosome 1 is the largest and is over three times bigger than chromosome 22. The 23rd pair of chromosomes are two special chromosomes, X and Y, that determine our gender. Chromosomes are made of DNA, and genes are special units of chromosomal DNA. But is there a secret to our DNA? Could it also be a part of another "created" being? And if so, what may be the evidence for extraterrestrial, Angelic, and otherworldly DNA?

DISCOVER THE STAIRWAY TO HEAVEN.

AND THE REBELLION THAT WILL TAKE YOU THERE.

Heaven
a place regarded in various religions as the abode of God (or the gods) and the angels, and of the good after death, often traditionally depicted as being above the sky.
THE FINAL CONTINUATION TO THE (2015) ARK OF THE COVENANT REVEAL.





ARCHANGELIC DNA will lead SP readers to a Staggering Revelation.
Human cells have 23 pairs of chromosomes (22 pairs of autosomes and one pair of sex chromosomes), giving a total of 46 per cell.

Archangel: an angel of high rank.
in traditional Christian angelology, a being of the eighth order of the ninefold celestial hierarchy.
The word "archangel" itself is usually associated with the Abrahamic religions, but beings that are very similar to Archangels are found in a number of religious traditions. The English word archangel is derived from the Greek ἀρχάγγελος (arch- + angel, literally "chief angel" or "angel of origin").
The Chromosomes of a Cherubim.

Jesus Christ and A Creation of Infinite Power

These creatures have faces, which is a human characteristic forged by DNA. The description of Cherubims in 1 Kings 6:27, also confirms that these angelic creatures have two wings, complementing a humanoid shape.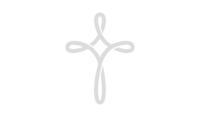 Cherubim/cherubs are angelic beings involved in the worship and praise of God. The cherubim are first mentioned in the Bible in Genesis 3:24, "After He drove the man out, He placed on the east side of the Garden of Eden cherubim and a flaming sword flashing back and forth to guard the way to the tree of life." Prior to his rebellion, Satan was a cherub (Ezekiel 28:12-15). The tabernacle and temple along with their articles contained many representations of cherubim (Exodus 25:17-22; 26:1, 31; 36:8; 1 Kings 6:23-35; 7:29-36; 8:6-7; 1 Chronicles 28:18; 2 Chronicles 3:7-14; 2 Chronicles 3:10-13; 5:7-8; Hebrews 9:5).

Your heart became proud on account of your beauty, and you corrupted your wisdom because of your splendor. So I threw you to the earth; I made a spectacle of you before kings.

- Ezekiel 28:17.
Cherubim are the most greatest ranking of ANGELIC BEINGS and they are on par to the Seraphim in Heaven. Their power exceeds that of an Archangel or Angel/Fallen Angel.

How Accurate Can Scientists Reconstruct A Face from DNA?

Predicting physical features from genetic data certainly has its limitations, but it is advancing.

IN THE LIKENESS


Everywhere we go we leave behind bits of DNA.We can already use this God-given DNA to predict some traits, such as eye, skin and hair color. Soon it may be possible to accurately reconstruct your whole face from these traces.


OF THE MOST HIGH: YAHWEH

In Genesis 1:26, the text basically means that God, in some sense, has made humanity (the Human Race) like Himself.




And God said, Let us make man in our image, after our likeness